>> Friday, April 2, 2010
The beginning of April has brought us uncharacteristic 70 degree weather, and we embrace it after a long wet winter indoors! The grays and muted colors of winter are just barely starting to give way to clear blue skies and baby buds on the trees. Today was a perfect day to get outside, greet the beloved "tree house" in the backyard (it's really just a swing set with a fort,) and get dirty!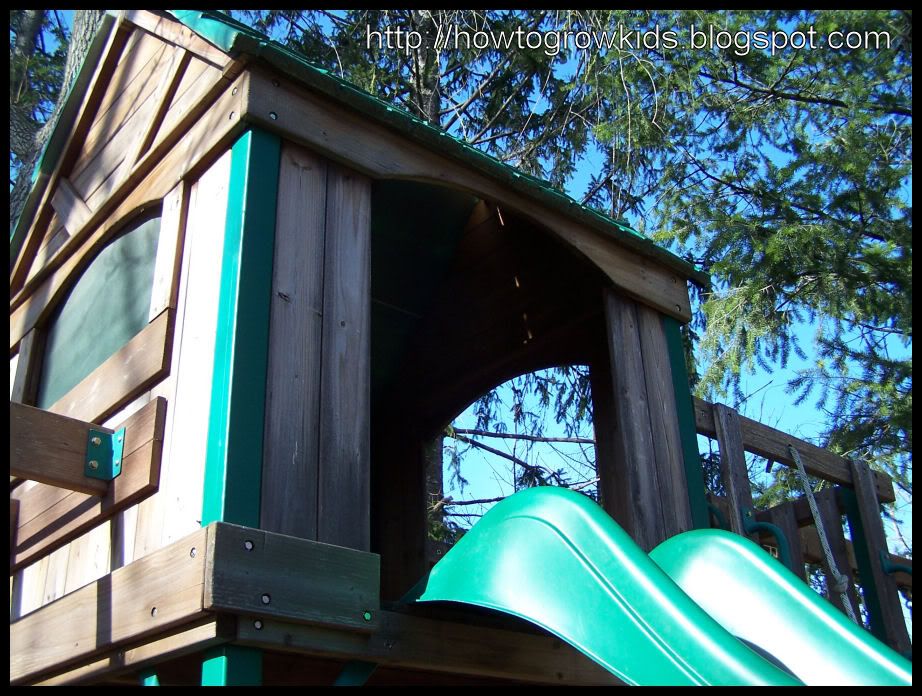 The tree house has weathered the past four New England winters, and now the look of old wood against bright green makes for a charming contrast. The kids look at it every spring with new eyes, like it's the first time they have ever played with it.

Hello old friend. Wanna play?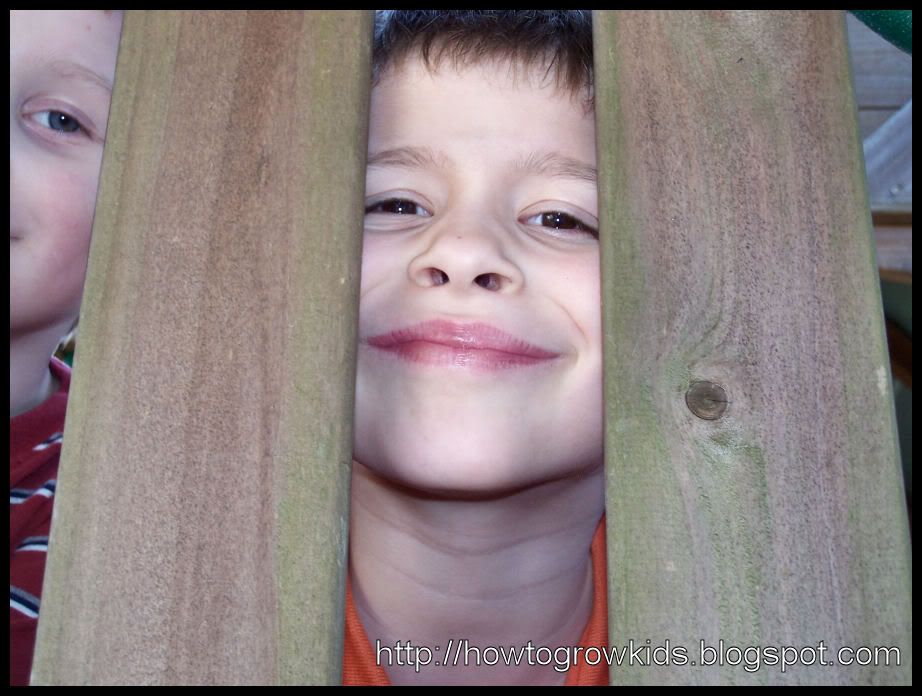 Every year they're just a little bigger, just a little braver, and just a little stronger.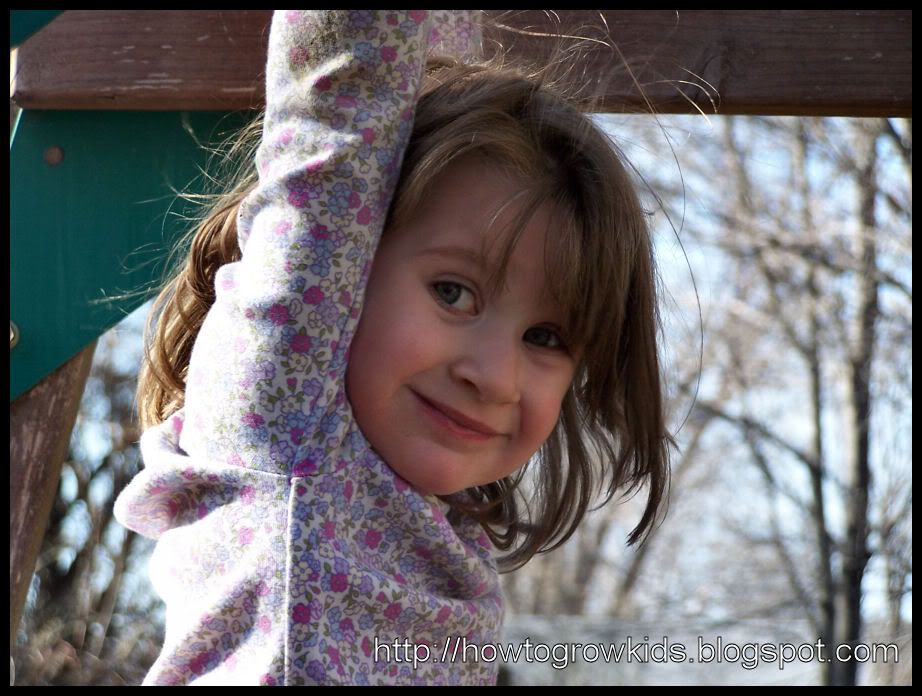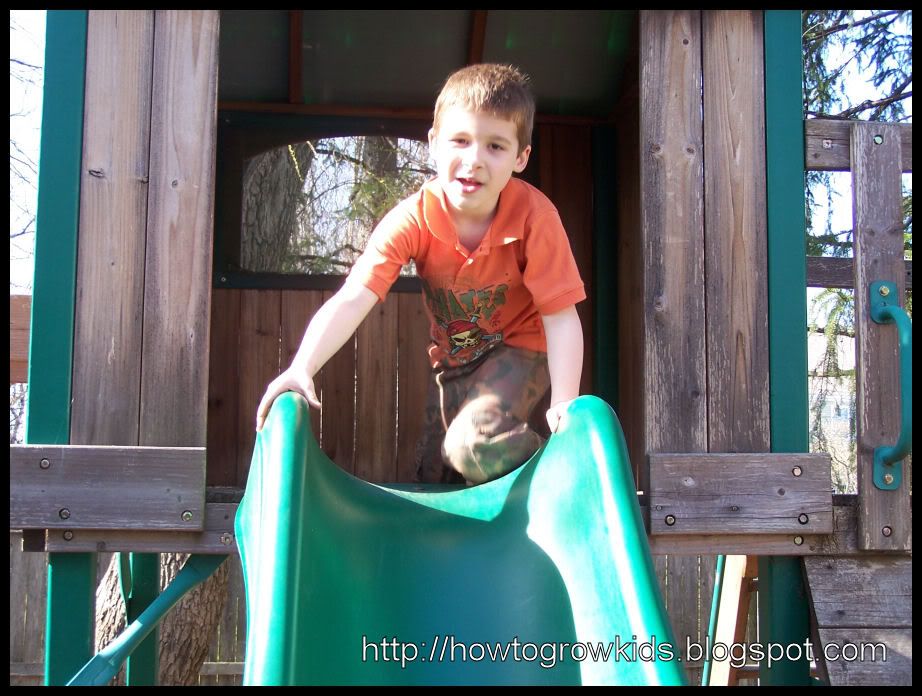 Nope, no autism in these pictures!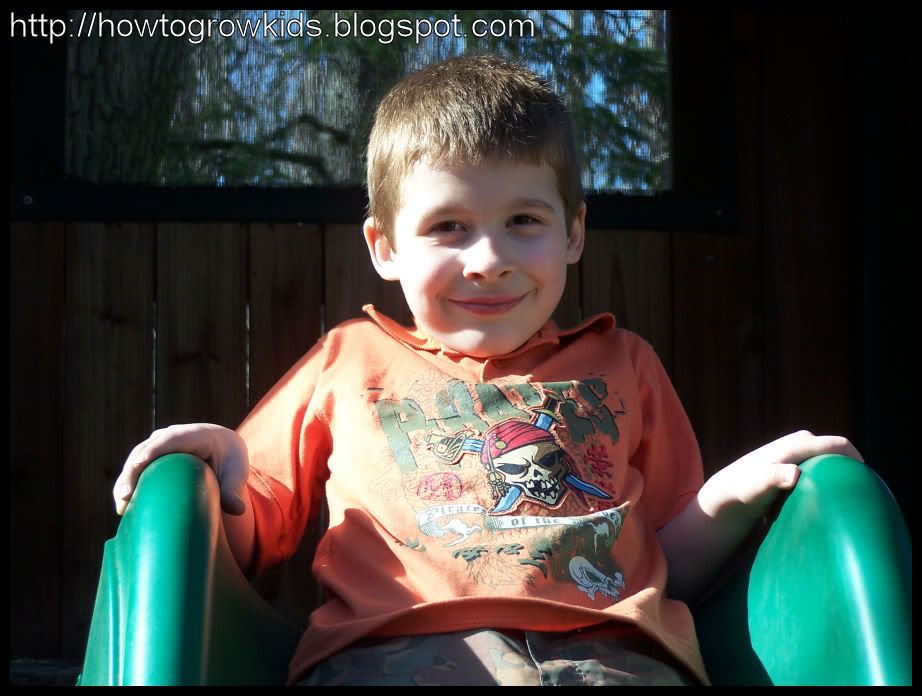 And speaking of dear old friends, the oak tree on the front lawn is full of tiny buds, ready to spend another year shading the house and dropping acorns with caps that can be made into whistles, or used as tiny caps for little action figures. This tree is very dear to me, it was planted by my father when I was just a baby. I can remember when the trunk was just the width of my forearm, this tree is part of my life story and a familiar symbol of home. (Even though Lee wants to chop it down because the roots keep tapping into the sewer lines. Tough dookie, it's my tree. Deal.)

So, hello old friend.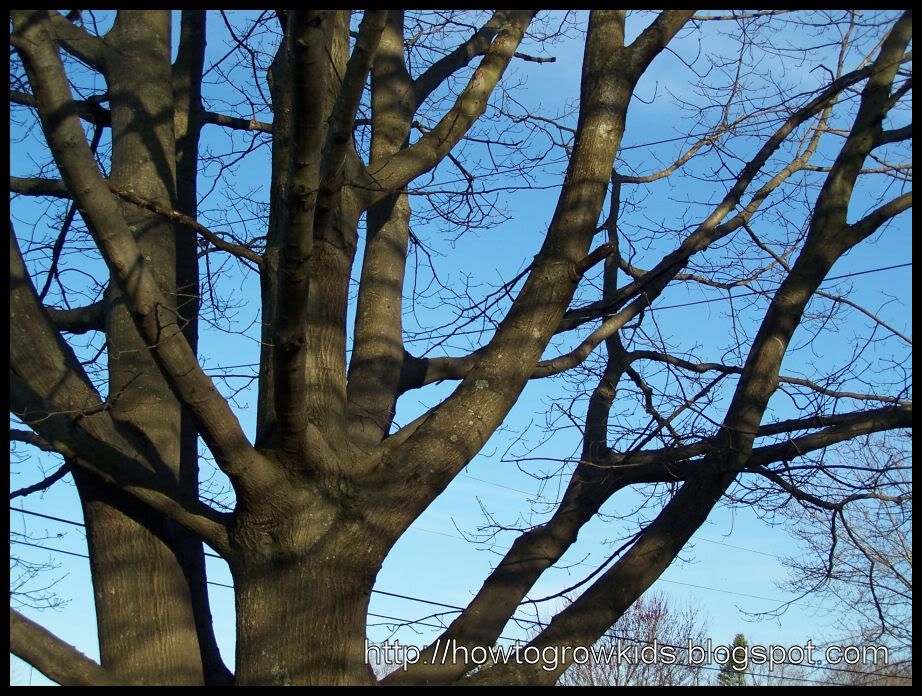 I love days like this, when people are emerging from their homes to enjoy the first warm days of the year. The sounds of children playing are a cacophony throughout the neighborhood, the delicious aroma of the neighbor's first grilled dinner of the year teases our noses and makes us hungry for dinner.

We have a busy weekend ahead with lots of ambitious plans, and we plan to enjoy every minute of it! After a long week, it's wonderful to be thinking of coloring eggs and baking Easter bread. We will be planting seeds and making candy necklaces. When Sunday morning arrives, the little people in the house will have to search and find where that crafty Easter bunny has left their baskets and eggs full of treasures.

We're so excited about celebrating Easter this weekend, and welcoming all the color back into our lives.




Happy Easter!